All parking at Shingle Street is permissive parking on residents' land. An area of this parking at the southern end of the hamlet, providing c10 parking spaces, was damaged during the dry summer of 2022 and visitors' cars were becoming stuck in the shingle, requiring the spaces to be closed.
A Sustainable Development Fund grant from the Suffolk Coasts and Heath AoNB has supported residents to repair the damaged area and reopen the land to parking again.
The work was undertaken by 8 volunteer residents and involved: digging to prepare the ground, the supply and manual raking out of 18 tonnes of aggregate material and, finally, car-rolling to bind the material. It was a good workout for all involved, young and old alike, and, once finished (!), all said they enjoyed completing a great job together.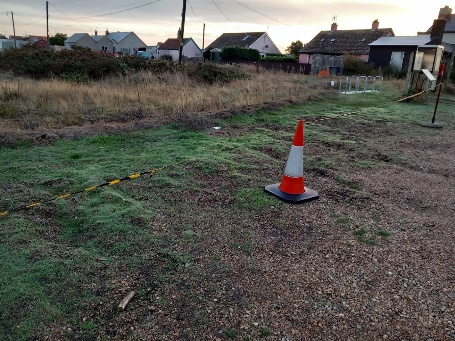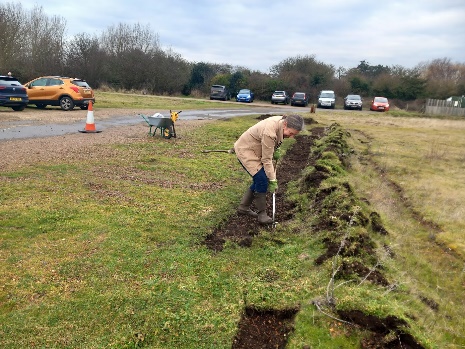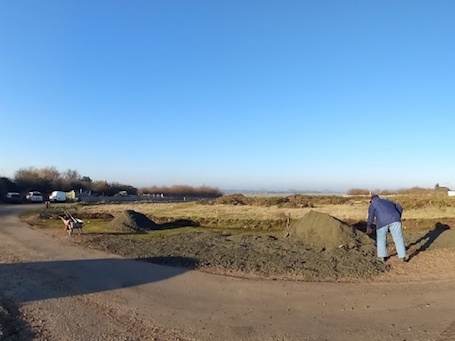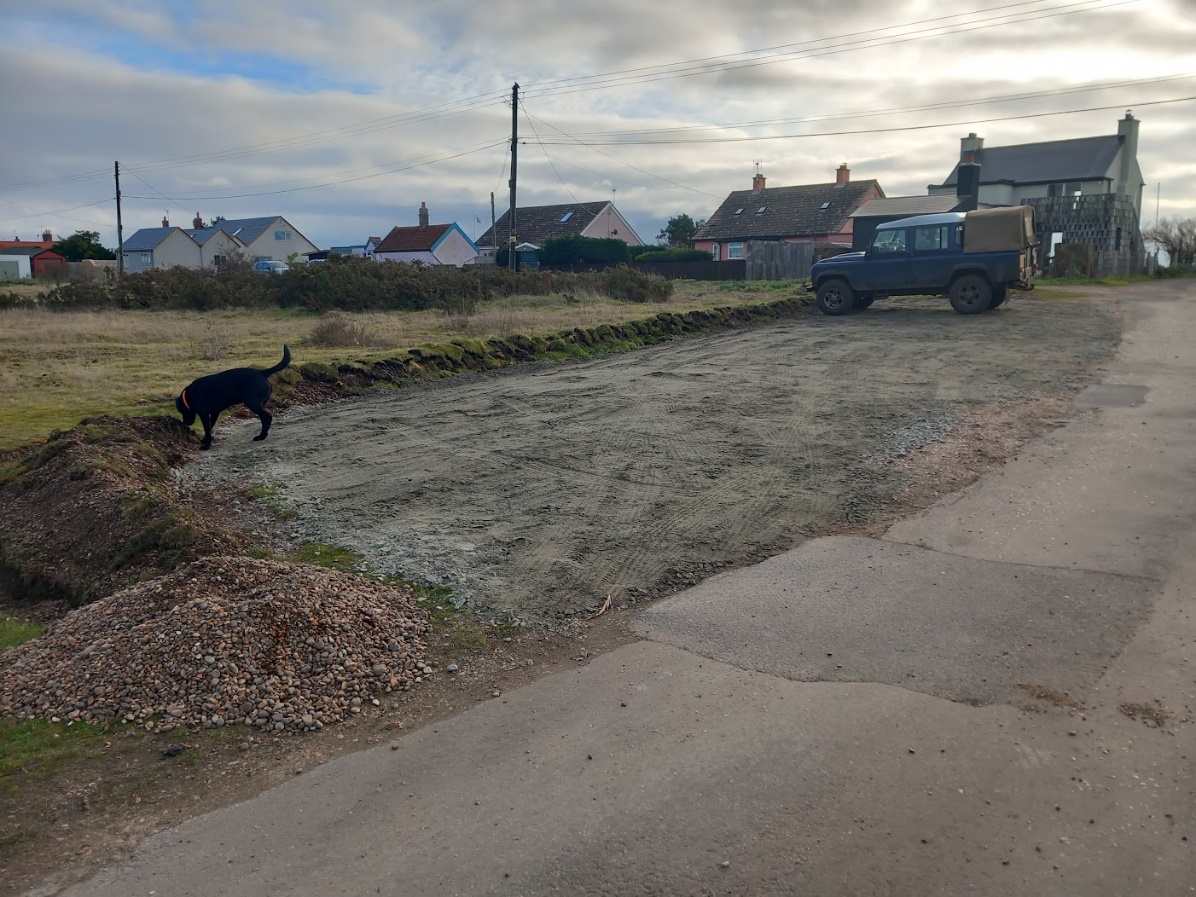 Background: Shingle Street receives in the order of c30,000 – 70,000 visitors every year yet it is one of the most fragile and sensitive areas for biodiversity within the Suffolk Coast and Heaths AoNB. Visitors highly value their experiences at Shingle Street which provides significant wellbeing and tourist public value. Most visits (anecdotal >c95%) are made by car which are only possible thanks to parking areas provided by the residents' community.