Village Voices Nature Note: Sow and you shall Reap
It's a quiet time of year in the woods. You can sometimes ramble through the rides for quite a while before coming across a single bird. But sooner or later you're likely to hear a harsh cry, rather like the tearing of an old piece of linen. Watch closely and you may spot a plumpish, pinky-brown bird about the size of a jackdaw swoop on floppy wings from one side of the track to the other, flashing a conspicuous white rump. If you get a closer view, you'll see the bold black moustache and a splash of azure-blue on the wings. It's a jay, a common but shy member of the crow family.
They have reason to be shy. Game-keepers have often regarded them as a threat, though jays are in fact vegetarian for much of the year. And those bright blue wing feathers were once greatly prized by the millinery trade as accessories for ladies' hats, and they are still coveted by salmon fishermen, who fashion them into enticing 'flies'.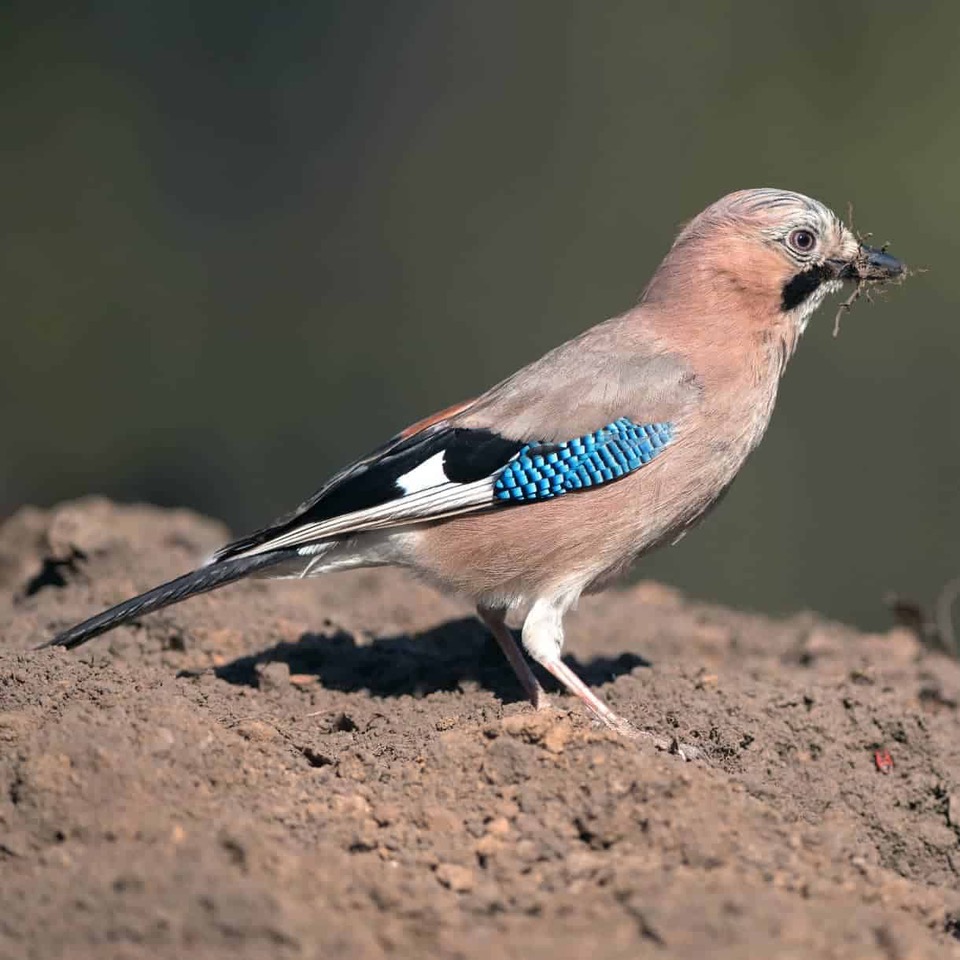 Jays are highly intelligent birds. That distinctive rasping call is only one of the sounds they can make. They are great chatterers and mimics, imitating not only other birds, but also cats and dogs – and even telephones. Their scientific name is Garrulus glandarius and while the first part of that refers (accurately) to their voices, the second part refers to their favourite food – acorns (Latin glandes). They secrete hoards of them in autumn every year to keep themselves going when food gets scarce in winter. They pluck the acorns directly from the trees and cache them for future use in little holes in the ground or under dead leaves. Then later they exhibit their amazing powers of memory in retrieving these gourmet snacks from their hiding-places. It has been estimated that a jay might hide and relocate some 5,000 acorns this way. If you have ever wondered where you last left your spectacles or your car-keys you will appreciate the feat of brain-power this implies! Of course, they do miss a few and we then get an unexpected harvest next spring – new oak trees, planted in ideal conditions to foster their growth.
Which reminds me of a nice story I heard about the ancient Suffolk woodland called Staverton Thicks, near Butley Priory. The ground there was farmed by monks up to the time of the Dissolution of the Monasteries in Henry the Eighth's reign. The monks were then given notice to quit, but at their request they were granted the right to take just one more crop from the land. So they planted acorns …
Jeremy Mynott
November 2023